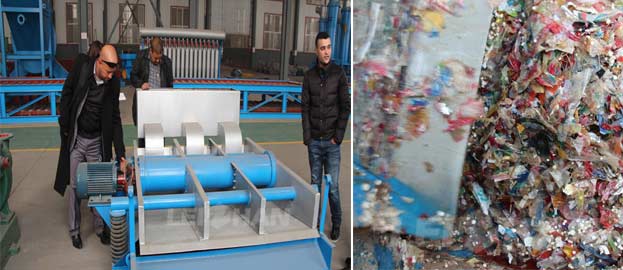 Vibrating screen, because of it's simple structure and low power consumption, is widely used in paper making screening process.
Former Vibrating Screen Disadvantages
1. Former vibrating screen always with screen plate block and screen hole plug phenomenon, low screening efficiency.
2. Big noise.
3. Needed to remove impurities and cleaning constantly.
High Quality Vibrating Screen Leizhan Provide
1. Equipped with air seal chamber, improve the self-cleaning ability of sieve plate;
2. High screening efficiency, stable running, low noise;
3. Simple structure, easy to maintain
4. Automatic operation, don't need special supervision.
Reject Separator and Vibrating Screen all can used for dealing the tailing from coarse screening, if the production capacity is pretty big, then Reject Separator is better choice. Email: leizhanchina@gmail.com