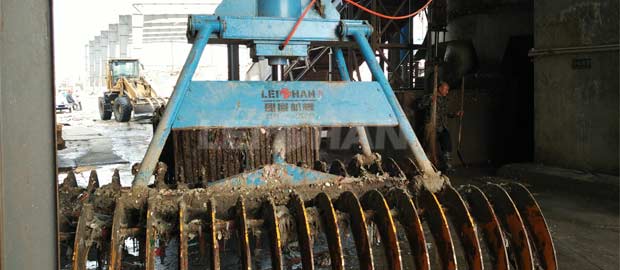 Waste paper recycling line grapple suits for D type hydrapulper, which can grab large impurities from hydrapulper. This type of grab is mainly composed of a cylinder, two bucket flaps, upper and lower support seats and tie rods. The lower support seat is driven by the cylinder piston rod to drive the opening and closing of the bucket to directly grab the impurities in the hydrapulper.
Main Technical Parameters of Grapple
Grapple Capacity: 0.8-1.5m³
Rated Working Air Pressure: 0.6Mpa
Cylinder Pulling Force: >17KN
Working Environment Temperature: -15-50s℃
Tooth Width: 2000-3020mm
Paper Pulp Line Grapple has the advantages of high efficiency, less energy consumption and reduce burden of following equipment. Welcome to contact us for more details. Email address: leizhanchina@gmail.com.