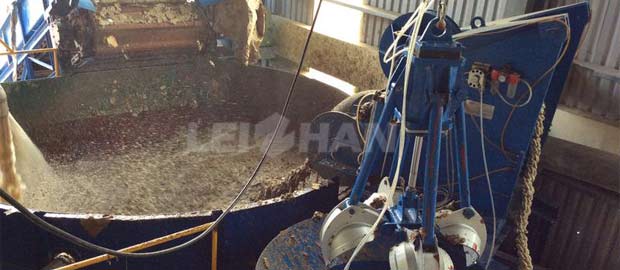 Paper mill D type pulper mainly used for pulping all kinds of pulp board , damaged paper and waste paper. Its widely used in packaging paper production line. D type pulper has the advantages of high efficiency, high capacity and low investment.
Main Structure Features of D Type Hydrapulper
1. 'D' Type Tub
"D" type tub welded together by steel plate. Flowing external channel steel is used for reinforcing the tub. The guide plate located in the bottom of inner cone is used for prompting pulp reflow so that formatting cycle.
2. Rotor device
The rotor and the plasma disc is higher than the bottom of pulper groove plane, a low pressure area will be formed around the rotor to gather heavy impurities. When the heavy impurities deposit to the bottom,they will be taken to the sediment well or heavy slag collecting tank due to the effect of rotation of the slurry, which can reduce the touch between the rotor and the impurities so that prolong the service life of the rotor.
3. Outrigger
The outrigger welded together by a steel plate is used to support the tub and the rotor device.
We have 42 years manufacturing experience and cooperated with many customers which established paper making project. If you want to know more about D type hydrapulper, please feel free to contact us. Email address: leizhanchina@gmail.com.