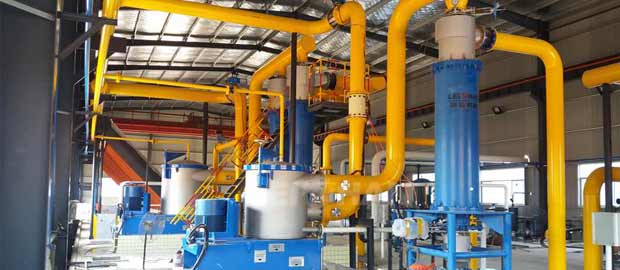 Pulp cleaning machine high density cleaner mainly used to remove all kinds of heavy impurities in paper pulp, like staples, stones, glasses, etc. High density cleaner is a kind of high-concentration slag removal equipment for purifying pulp. It uses the difference in the proportion of fibers and impurities to separate heavy impurities from the pulp to achieve the purpose of purifying the pulp.
Features of High Density Cleaner
1. The equipment occupies a small area, is easy to operate, does not block the slag discharge port, and has high purification efficiency;
2. Double cone structure, snail type slurry feeding, strong ability to separate heavy slag;
3. The tee is made of 304 stainless steel, and the cone is made of thick and wear-resistant ceramics, which has a long service life;
4. Control the interlocking system to prevent fiber loss.
Whole set paper pulp making machine supplier, if you need high density cleaner for pulp making line, please feel free to contact us. Email address: leizhanchina@gmail.com.