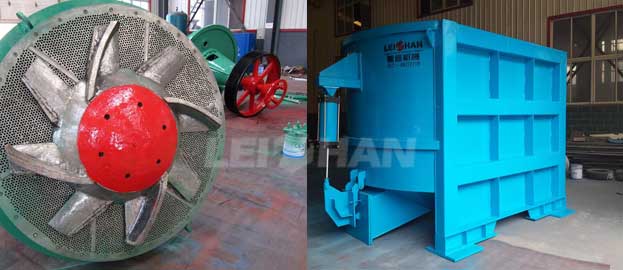 Pulp Equipment D Type Hydrapulper has the advantages of pulping almost all raw material pulp, and it is a better choice for small production capacity demand.
The Advantages Of D Type Hydrapulper
1.
The former Hydrapulper is "O" type, but with the pulp equipment running in paper mill, we had received feedback from customer, "O" type hydrapulper can't make pulp smooth convey and easy to waste in some way. Therefore, Leizhan retain previous advantages and improve it to D Type Hydrapulper.
2.
Pulp equipment D Type Hydrapulper force the slurry along fixed direction to run, which save the pulp and more convenient when operation.
3.
New type energy-saving VOKES rotor strengthens hydraulic circulation and finer relief.
Leizhan Supply
We can produce different material Hydraulper according to paper making friend's requirement, such as the barrel can be common steel, carbon steel or stainlss steel, every material has their own advantages, you can choose a suitable one according to your need.
Cutter is a quick-wear part, can purchase corresponding quantity depends on your demand.