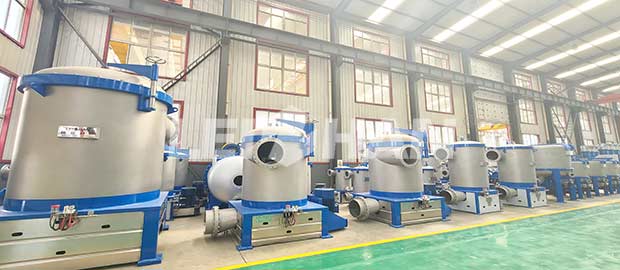 Inflow pressure screen is advanced paper pulp screening equipment in the modern world, which has great ability of screening function and low pulse. It is widely applied in the fine screening of wood pulp, straw pulp and waste paper pulp,especially suitable as the net filter before paper machine.
Advantages & Features of Inflow Pressure Screen
1. The rotor rotates on the outside of the screen drum, heavy impurities flow away from the screen drum, and will not block the screen slots, greatly increasing the life of the screen drum;
2. Streamlined rotor, smooth slurry flow and low pulse intensity;
3. Inflow pressure screen has a good separation effect on impurities and fiber bundles, and the sieve gap is not easy to be blocked.
4. Applied as a front screen, low pulse, high screening efficiency and reliable operation.
5. Inflow pressure screen are equipped with automatic oiling device to reduce maintenance;
6. Equipped with sealing water flow automatic detection and alarm device to ensure safe operation of equipment.
Our company Leizhan is the Chinese advanced Leader & Manufacturer, specializing in pulping and paper industry, if you want to know more about our paper making equipment,welcome to contact us for more details.
Email address: leizhanchina@gmail.com