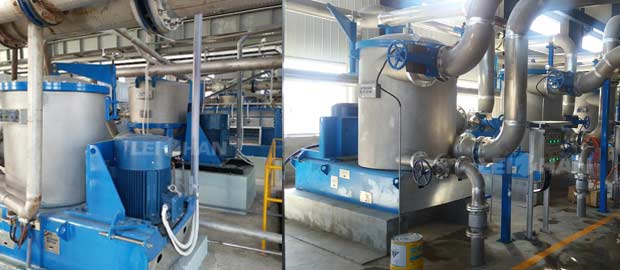 Many pressure screens are used in a waste paper recycling pulping line, like middle consistency pressure screen, inflow pressure screen and fractionating screen, etc. These presure screen are all plays an important role in pulping line. Do you know what is the difference between them?
Pressure Screen in Pulping Line
Middle Consistency Pressue Screen: used in pulping process to coarse and fine screening.
Fractionating Screen: used for separating long fibers and short fibers in the pulp.
Inflow Pressure Screen: used to homogenize, make the wire concentration more even.
High quality pressure screen for waste paper recycling line. Contact us for more details. Email address: leizhanchina@gmail.com.