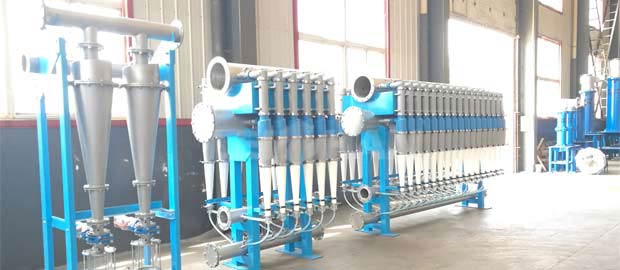 Waste paper pulping line machine heavy impurity cleaner mainly used for removing heavy impurities like gravel, scrap iron, dust and large ink particles from different kinds of pulp. Compared with LD cleaner, the heavy impurity cleaner treats the slurry with a higher concentration, and light impurities can be handled separately. More features of heavy impurity cleaner as below.
Main Features of Heavy Impurity Cleaner
1. The highest running consistency can reach 2%, reduce fiber loss, improve production capacity, decrease the needed segments and number of cleaner.
2. High cleaning efficiency, which avoids the accumulation of ash content in latter sections.
3. High reliability of operation, would not be blocked.
We can offer high quality and high efficiency stock preparation line machine for paper recycling. Want to know more details about heavy impurity cleaner, contact us. Email address: leizhanchina@gmail.com.