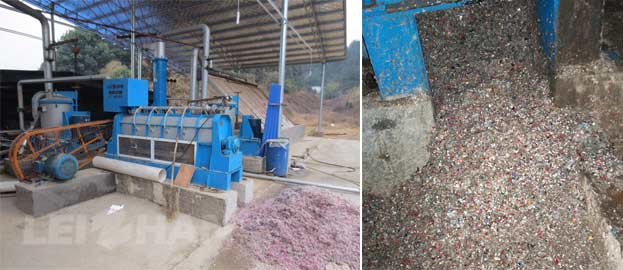 There are many tailing will be produced in waste paper pulping process, it's high waste if we abandon these tailing, and will improve the energy consumption. Reject Separator is professional at pulp tailing dealing, which can effective separate the fiber and impurities. greatly improve the fiber recovery rate, reduce fiber loss.
Main Specification Of Reject Separator
Capacity: 15-60t/d
Motor power: 22-37 kw
Reject Separator Advantages In Paper Pulping Line
1. The Reject Separator is under normal pressure and enclosed operation, continuous deslagging, don't block the screen, and has no water splash phenomenon;
2. No vibration, no noise, don't need special man to supervisor;
3. The selected impurities concentration is 10%-15%, can be directly dealing as trash;
4. Compare with pressure tailing screen, simplified the system procedure, save motor power; Compare with vibrating screen, greatly improve the screening efficiency, optimization the operating environment.