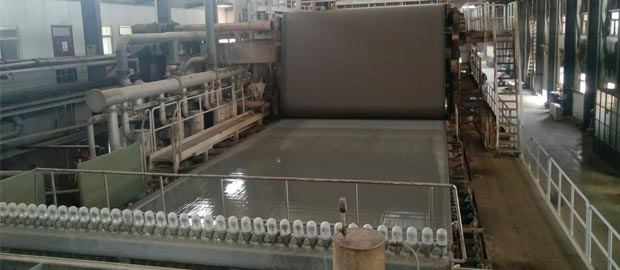 One of our customers wants to set small scale kraft paper plant, decided to order full set kraft paper making line machine from our company after many times of communication. Our professional engineers make plans according to customer requirements.
Info About 50t/d Kraft Paper Machine
1. Raw material: waste paper
2. Product variety: kraft paper
3. Basis weight: 160-210g/m²
4. Net paper width: 2400mm
5. Capacity: 50tons/day
6. Gauge: 3400mm
7. Design speed: 100m/min
8. Working speed: 90m/min
Unit kraft paper plant machinery supplier. If you want to know more, please feel free to contact us. Email address: leizhanchina@gmail.com.