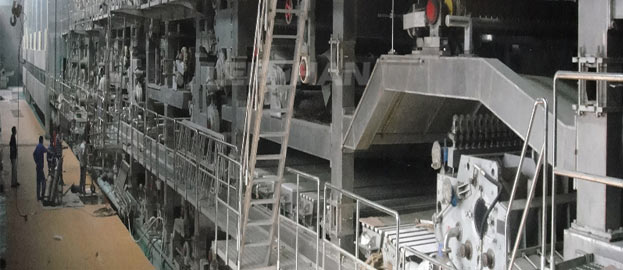 T paper is one kind of kraft paper, but use less process compare with kraft paper, and reduce the investment for paper mill. To produce T paper, just need one material can satisfy the demand.
T Paper Making Process
Waste paper is conveyed into Drum Pulper/D Type Hydrapulper to from pulp, pulp flow into High Density Cleaner to remove large impurities, then through M.C.Pressure Screen to do coarse screening, fractionating screen and fine screening, short fiber can be directly conveyed to Inclined Screen to increase the consistency of pulp, prepare for paper machine.
T Paper Machine
Pulp through headbox even spread on the wire, then by press section, dryer section to dehydration, and one side calendering or double side calendering to form T paper body paper. Leizhan supply the complete set of T paper making line, welcome to consult us for more details: leizhanchina@gmail.com.