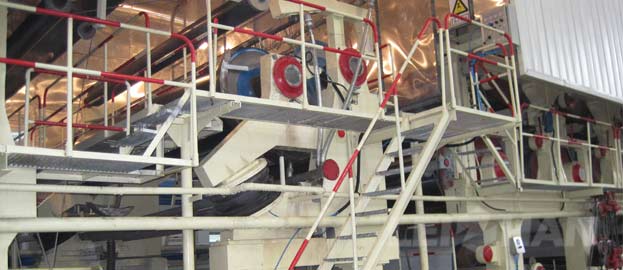 Test paper is mainly used as packaging material, which has high strength; fluting paper is a bonded sheet made of corrugated paper formed from liner paper and corrugated rolls. Test and flute paper all widely used in commercial goods packaging, which has advantages of high strength and environmental protect. We provide the full project of test and flute paper making line, the details as below.
Testliner Fluting Paper And Pulp Making Machine
Test Flute Pulp Making Line: From the waste paper conveying, through paper pulping, screening, refining, cleaning, separating etc process get fine pulp. We can supply the test and flute whole project machine, which is great performance and long service life.
Test And Flute Paper Making Machine:
Raw material: OCC
Trimmed width:1575mm-5800mm
Basis weight: 60-150gsm
Working speed: 100-800m/min
Production ability: 15-500t/d
More information about testliner and fluting paper making machine, welcome to leave message to us: leizhanchina@gmail.com.