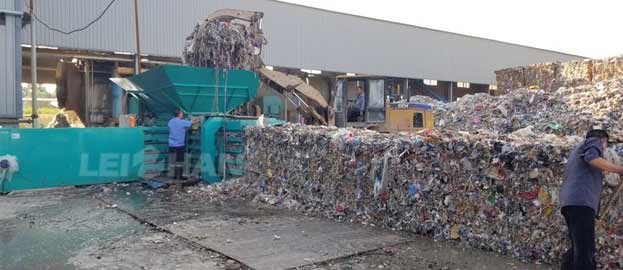 Waste paper baling machine is used to squeeze waste paper and similar products under normal conditions, and forming it use special packaging tape, greatly reduce it's volume, reach the goal of reduce transport fee, increase efficiency for enterprises.
Waste Paper Bailing Machine Advantages
1. Attractive appearance, with toughness and stability, easy to operate and maintain;
2. Energy saving and safe, the cost of equipment infrasture investment is very low;
3. Suit to package waste things and waste paper, plastic, straw, etc.
4. Improve working efficiency, save manpower, reduce transport fee.
Bailing Machine For Waste Paper Features
1. All machine adopt hydraulic drive, can choose manual operation or PLC automatic control;
2. The extrusion pressure range from 63 tons to 400 tons for user selection, production efficiency from 4 tons/shift to 40 tons/shift.
3. The size and size of the compression chamber can be customized according to customer's requirement;
4. The spherical structure is used between the push cylinder and the push head, which has good reliability and long service life;
5. Simple installation without foundation.
There are still many advantages about waste paper bailing machine, which is good to improve the efficiency and return, welcome to consult us for more details :leizhanchina@gmail.com.