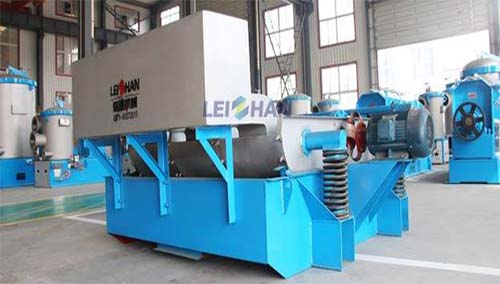 Application:
For coarse screen of different kinds of pulp like chemical pulp, semi-chemical pulp, mechanical pulp, thermo mechanical pulp (TMP), waste paper pulp, etc.
Vibrating Screen advantages
1. A reasonable design.
2. Strong screening ability.
3. Self-cleaning effect.
4. High working efficiency.
5. Energy saving.
6. Low noise.
7. Easy operation and maintenance.
Main Specifications
Type
ZSK1
ZSK2
ZSK3
Screen Area(㎡)
1
2
3
Product Capacity Of Hole Screen(t/d)
7.5-25
12-50
25-75
Product Capacity Of Slot Screen(t/d)
3.5-75
7-15
11-25
Input Pulp Concentration Of Hole Screen(%)
1.0-1.5
Input Pulp Concentration Of Slot Screen(%)
0.5-0.8
Motor Power(kw)
2.2
3
4