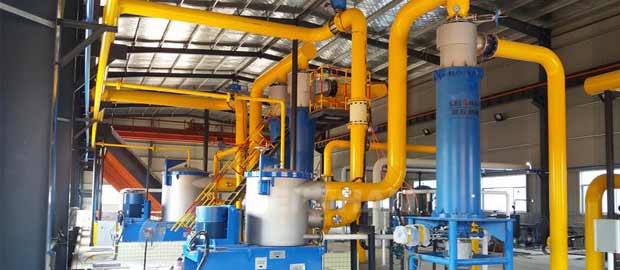 The consumption of living paper is particularly large in our daily life. Such as toilet paper, napkin paper, facial tissue paper, etc. More and more customers plans to start paper making business and consult me to know more specifications about toilet paper making project. Based on general production capacity per day, our technical group designed the 10-12tons per day toilet paper making project. More specifications about toilet paper pulping line equipment as below.
Specifications Of Unit Toilet Paper Making Project
Chain conveyor: Chain plate width: 1200mm
Vertical hydrapulper: 2m³, C=3~5%, h=10mm
High capacity hydrapulper: 3m³, C=14~18%, h=20mm
High density cleaner: Q=900~1400l/min, C=2~4%, P= 0.2~0.5MPa
Fiber separator: D=560mm, h=3mm, C=2.5~3%
Vibrating screen: 2m², S=1.5mm, C=1%
Low density cleaner: Q=600l/min, C=1.5~2%, P= 0.2~0.5MPa
M.C. pressure screen: A=0.3m², s=0.15mm, C=1.5%
Double disc refiner: Ø450mm, C=3~5%
Professional unit toilet tissue paper pulping line machine manufacturer, leizhan offer pulp machine, screening machine and refining machine. These pulping equipment adopted advanced manufacturing process and use accessories of well-known manufacturers at home and abroad. High efficiency, low energy consumption and high quality final product. Welcome to contact with me for more 10-12TPD toilet paper making project details. Email address: leizhanchina@gmail.com.