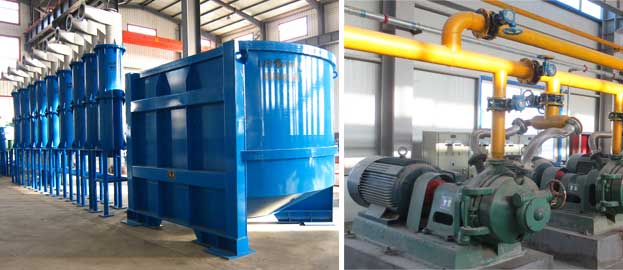 Raw material: White shavings, wood pulp
Production capacity: 25T/D
End-products: High quality tissue paper
Line: 25T/D White shavings processing line for tissue making
Main equipment: D type hydrapulper, High density cleaner, Conical refiner, Double disc refiner, Inflow pressure screen
White shavings pulping line
1. Pulping: White shavings will be conveyed into D type hydrapulper for pulping.
2. Cleaning: High density cleaner will be used for cleaning heavy contaminates from the pulp.
3. Washing: Inclined thickner can be used for pulp washing and thickening.
4. Refining: Conical refiner, Double disc refiner will be used for cutting long fiber into short fiber, suitable for making paper.
5. Finally, Inflow pressure screen before paper machine will be used for fine screening of the pulp.
Technical data of 2600mm Tissue paper manufacturing machine
Production ratio: 13-40g/m2
Net of paper width: 2600mm
Working speed: 500m/min
Design speed: 600m/min
Capacity: 25t/d