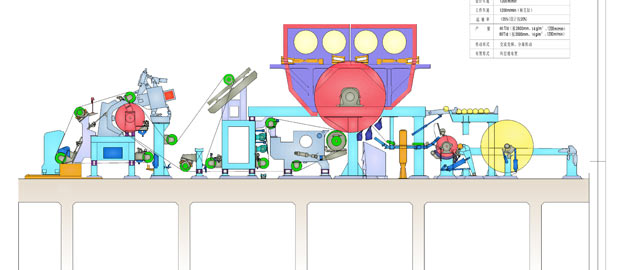 Cresent tissue paper machine is popular among paper mills for its advanced technology, compact structure, high speed and good quality. The paper produced by cresent tissue machine with the features of soft delicate and high quality. Here are the parameters of 2800mm cresent tissue paper machine.
2800mm Cresent Tissue Paper Machine Technical Data
Paper grade: Tissue paper
Trimmed width: 2800mm
Basis weight range: 13-30gsm
Design basis weight: 13gsm
Design speed: 1200m/min
Drive speed: 1200m/min
Working speed: 1000m/min
Design production: 35-40t/d
We are able to supply the whole cresent tissue paper making unit, from the stock preparation project unit to paper rewinder, include the test running and final installation, any more details, welcome to consult us: leizhanchina@gmail.com.