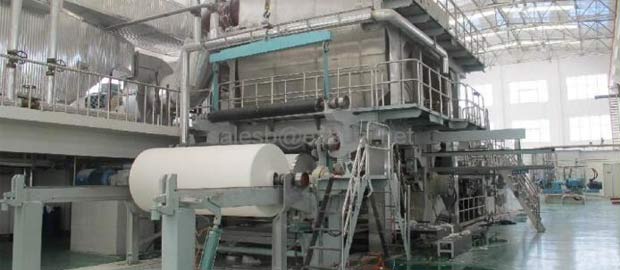 In toilet tissue paper making mill, the owner usually use waste white shavings and wood pulp as raw mateiral to make toilet tissue paper. After wood pulp/ white shavings processing line, fine pulp flows into tissue paper machine to make paper. Leizhan company offer unit tissue paper making line machine.
Info About 3000mm Cylinder Mold Tissue Paper Machine
Type: Cylinder mold
Raw material: wood pulp, white shavings
Main product: tissue paper, toilet paper
Trimmed width: 3000mm
Basis weight: 15-25g/㎡
Working speed: 160-180m/min
Design speed: 200m/min
Capacity: 10T/22.5h
Gauge: 3900mm
Welcome to consult us for more details about 3000mm cylinder mold tissue paper machine. Email address: leizhanchina@gmail.com.