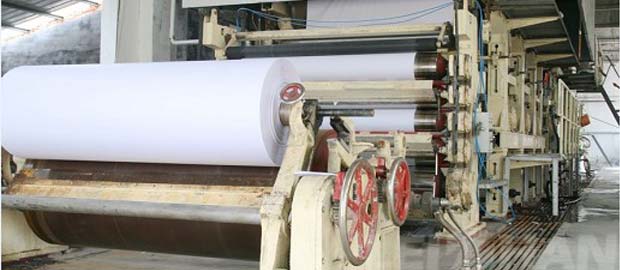 3000mm tissue paper machine is composed of cylinder mold part, press part, drying part, reeling part. Generally speaking, virgin pulp and waste white shavings as raw material to make tissue paper. We are able to offer full set tissue paper making machinery.
Info About 3000mm Cylinder Mold Tissue Paper Machine
Type: Cylinder mold
Raw material: virgin pulp, white shavings
Main product: tissue paper, toilet paper
Trimmed width: 3000mm
Capacity: 10t/d
Basis weight: 15-25g/㎡
Working speed: 160-180m/min
Design speed: 200m/min
Gauge: 3900mm
If you have any questions about 3000mm cylinder mold tissue paper machine, welcome to consult us for more details. Email address: leizhanchina@gmail.com.