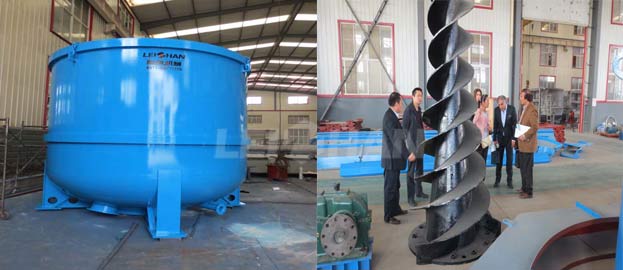 One of paper mill friends sent email inquiry us 30t deinking plant produce tissue paper details, the raw material they use is waste book, waste newspaper. Here are some details about this plant.
30T Deinking Plant Equipment
The whole paper stock preparation process need four procedure probably: pulping, cleaning, screening, refining. The pulper we use in deinking plant is always H.C.Hydrapulper, it can separate waste paper and ink under high consistency in waste paper deinking process. And then High Density Cleaner in charge of remove heavy large impurities. After that is screening, coarse screening and fine screening adopt M.C.Pressure Screen, Low Density Cleaner is used to remove small heavy impurities. As for refining process, it depends on customer's demand.
We also manufacture tailing dealing device, such as Apple Screen, Reject Separator, etc, which used to screening fine pulp in tailing, try best to save cost and benefit maximization.
Leizhan can design corresponding project according to your production capacity, welcome to consult us for more details: leizhanchina@gmail.com.