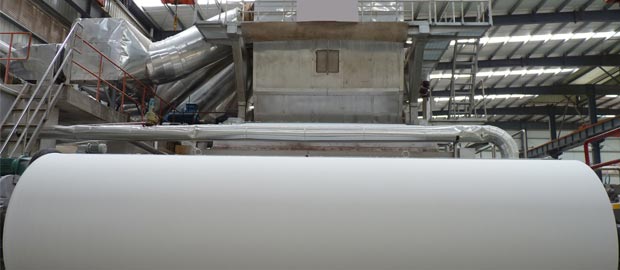 Crescent tissue paper machine mainly used for making tissue paper. The crescent tissue paper machine mainly divided into 5 parts, headbox, wire part, press part, drying part, reeling part. As usual, paper mill owner will use virgin pulp or white shavings as raw mateiral to make tissue paper. We can offer unit paper pulp making line machine.
Main Structure of Crescent Tissue Paper Machine
Raw material: virgin pulp/ white shavings
Capacity: 5-50t/d
Headbox: hydraulic headbox,through regulate and control headbox input pulp main line input pulp pressure and the headbox top lip and lower lipon opening degree to control and stability of the sieve slurry sizing head, the concentration.
Wire part: crescent former,main parts:forming roll,dehydration tray,guide roll and frame and so on. With 1 forming wire.
Press part: vacuum idler press.Vacuum idler press is made up of vacuum idler roll and large cylinder,with 1 vacuum press roll.
Drying part: Φ3600 dryer cylinder, single transmission. with closed hot air hood.with 2 wrinkle doctor, 1 clean doctor. Pressured way is cylinder pressure.
Reeling part: pneumatic horizontal roll machine with roller holder, pressurized cylinder pressure.
High quality crescent former tissue paper machine, if you want to know more, please feel free to contact us. Email address: leizhanchina@gmail.com.