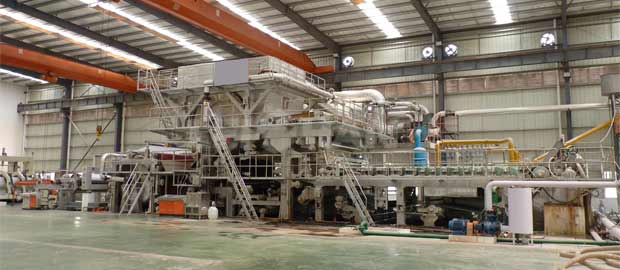 Requirement of water, steam and electricity during the operation of 3600 wrinkle toilet paper machine. Mainly describe power source parameters, compressed air and steam pressure for operation and instrumentation, etc. More details are following.
Energy Details of 3600mm Wrinkle Toilet Paper Machine
1. Power source parameters:
Voltage: AC380V/220V±10%
frequency: 50HZ±1%
2. Compressed air for operating:
Medium pressure (air source): 0.6-0.7Mpa
Maximum temperature: 35℃
Quality: need to be filtered
Working pressure: below 0.6Mpa
3. Compressed air for instrument
Medium pressure: 0.5-0.6Mpa
Maximum temperature: 35℃
Quality: filtration, oil removal, water removal
working pressure: below 0.5Mpa
4. Clear water and clarified water: it is required to be pure, colorless, de-sanding, and the PH value is close to neutral.
Pressure: 3Mpa,2Mpa,0.4Mpa
5. Steam: The highest steam pressure of the dryer is 0.5Pa
Welcome to contact me for technical problems about 3600mm wrinkle toilet paper machine or idea of toilet paper pulping line equipment. Email address: leizhanchina@gmail.com.