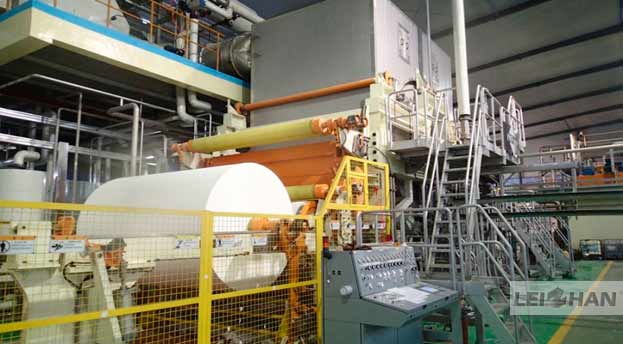 Hand paper, toilet paper, tissue paper, facial paper, napkin paper is the necessity in our daily life. Leizhan provides high quality and low price complete sets of hand paper pulp and paper making machinery to paper makers.
Use wood pulp, white shavings, waste paper as raw material, and adopt Leizhan high quality pulp and paper making equipment and solutions, paper plant can produce top quality hand paper.
The complete hand paper making line machinery contains pulp production machine and hand paper making machine.
Pulp production machine
Leizhan supply the whole pulp production line machine based on wood pulp, white shavings and waste paper for paper plants. Machines contained for making high quality pulp for hand paper making: D type hydrapulper, High density cleaner, Mid consistency pressure screen, Deinking machine, Pulp refiner, Pulp pump, Pulp chest mixer, ect.
Hand paper making machine
Leizhan hand paper making machinery has the trimmed width range of 1575-3600mm and basis weight range of 13-40g/m2.  The production capacity of hand paper making machinery can be 5-50 tons.