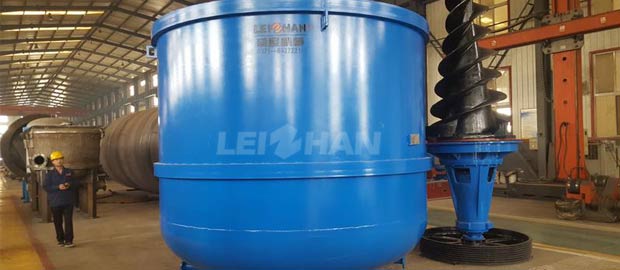 Virgin pulp is the best raw material to manufacture living paper or culture paper. But in order to save the cost, the owner usually use waste paper(with ink) to produce new paper. Therefore, the processing capacity of the deinking equipment is particularly important for ensuring the paper mill owner the best benefits.
Overview Of High Consistency Hydrapulper
High Consistency Hydrapulper are able to disintegrate waste paper under the condition of high concentration and water temperature of 60-90°C. At the same time, the ink particles and fibers are separated by the action of chemicals Ink particles and impurities should be kept as large as possible, so that subsequent ink removal, screening, and purification processes can be carried out smoothly. Waste paper is used to produce high-whiteness pulp, and steam,medicine and power consumption are saved.
Main Technical Parameters Of High Consistency Hydrapulper
Type
ZDSG5
ZDSG10
ZDSG15
ZDSG20
ZDSG25
ZDSG30
ZDSG35
Normal Volume:m³

5

10
15
20
25
30

35

Consistency:%

10-15

Production Capacity:t/d

20-25

40-50
60-70
80-100
130-185
160-225

185-260

Motor Power:kw

110

220
315
400
450
500
560
We are professional manufacturer of pulping equipment and with 40 years manufacturing experience, and we are willing to provide technical support for paper mill friends. Welcome to contact us for more details about high consistency hydrapulper. Email address: leizhanchina@gmail.com.