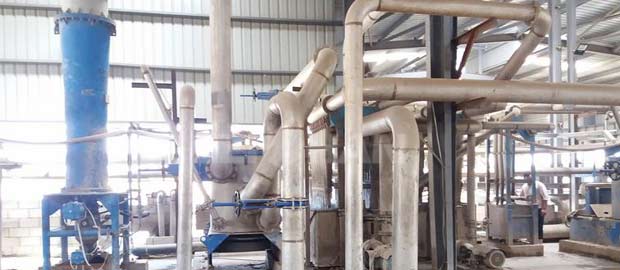 In order to maximize the benefits, it is critical that control basis weight of paper in the manufacturing process. Under the condition that the paper making machine has a certain width of copying, a certain speed and a certain amount of copying, adjust and control the opening degree of the quantitative valve on the outlet pipe of the sizing pump before the copying, so as to adjust and control the feeding of the sizing pump into the punch Purpose of slurry pump inlet slurry flow.
On the condition that the pulping concentration is stable, adjusting and controlling the flow rate means adjusting and controlling the amount of absolute pulp sent to the inlet of the pulp pump per unit time. The paper making machine has a certain width and speed, and a certain amount In this case, it is equivalent to controlling the basis weight of the paper machine.
If you want to know more technical solutions in the production process of paper, contact us. Email address: leizhanchina@gmail.com.