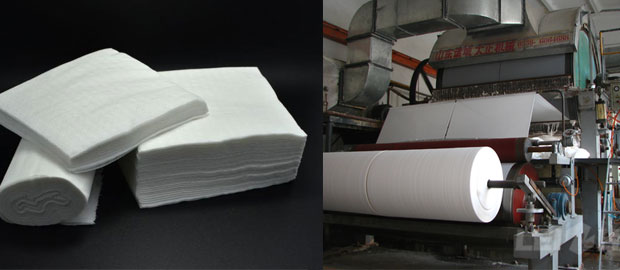 The napkin tissue paper mill always used virgin pulp or waste white shaving as raw material to make napkin tissue paper. According to the customer's requirements about production capacity, our technical engineers will design reasonable flow chart.
Main Specifications of Napkin Tissue Paper Machine
Raw material: virgin pulp, waste white shavings
Trimmed width: 1575-3600mm
Basis weight: 13-40g/㎡
Operating speed: 180-800m/min
Production capacity: 5-50t/d
Napkin tissue paper pulping line machine: Chain Conveyor, Middle Consistency Hydrapulper, Middle Consistency Pressure Screen, Double Disc Refiner, High Density Cleaner, Inflow Pressure Screen.
Leizhan offer napkin tissue paper production line machine, Contact us for more details. Email address: leizhanchina@gmail.com.