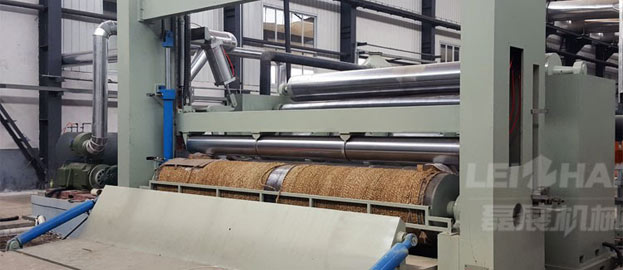 Jumbo paper roll rewinding machine to make your own rolling paper is the final part of paper jumbo roll processing line. Paper reeling machine is used to wind paper sheets to certain rolls. The roll width is up to customer's request.
Working Principle Of Paper Reeling Machine
Paper web starts from mother roll. Through leading roll and spreader bar and then wraps rip cutting bottom cutter roller and rolls at reeling roll. Wrapping paper roll are supported by two driving supporting roll. If it is shaftless paper reeling, paper covers paper tube, top of paper core stands up to winding paper tube and reels paper. With the increase of paper roll diameter, the center moves up. The bottom knife roll and rip cutting part moves up too.
Paper Rewinding Machine Maintenance Points
1. Each lubrication point should be lubricated frequently. Keep the moving parts clean and good. Control parts should be flexible.
2. Keep machine and workshop clean, clean roll surface, moving guide surface and control
parts.
3. Check and change quick-wear parts regularly.
4. Top knife and bottom knife parts of rip cutting device should be stored orderly. They should be coated with anti-rust oil when they are not used.
5. Pay attention to use and maintenance of motor.
6. Top and bottom knives of reeling device should be checked frequently and replenish spare parts in time.