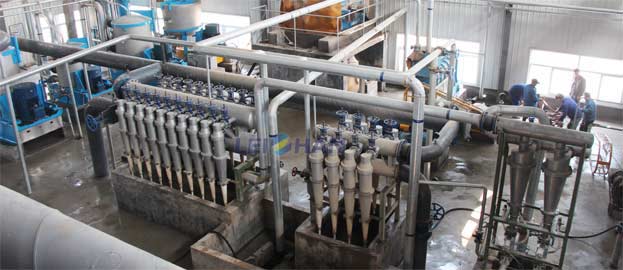 Different raw material can satisfy different need for people, such as rice straw, waste paper, paper board, virgin wood pulp, etc. Leizhan main manufacture paper machine and pulp equipment which use OCC/LOCC/AOCC and wood pulp as raw material.
When use waste office paper as raw material to produce tissue paper, this need paper deinking processing line. H.C.Hydrapulper can used to office waste paper deinking plant, remove ink particles on the paper surface effectively.
If we want to have higher quality and cleaner pulp, High-speed Stock Washer can help us solve these problems. Washing and concentrating waste recycled pulp, removing ink particles, fillers and other small impurities from the stock, which is high efficiency and low noise.