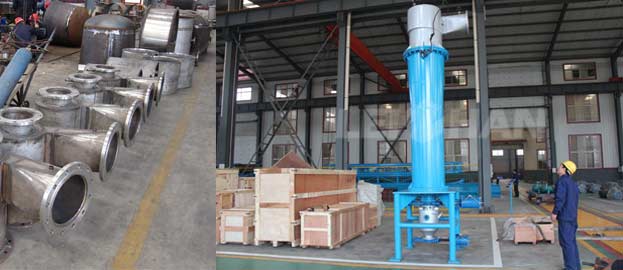 The ultimate goal of Pulp cleaning machine High Density Cleaner is to remove heavy impurities in stock such as staples, stones, glasses, etc.
Competitive Advantages Of High Density Cleaner
1. Strong eddy ability with dip angle and volute pulp inflow chamber makes accepts and impurities separate effectively.
2. Alumina wear resistance ceramics cone, prolong it's service life.
3. Double cone structure ensure less fiber loss, high separation efficiency of heavy impurities.
4. PLC automatic deslagging control, convenient and easy to control, high efficiency to discharge impurities.
5. Stainless steel inlet and outlet pulp.
If you want to know more details about High Density Cleaner? Welcome to consult us: leizhanchina@gmail.com