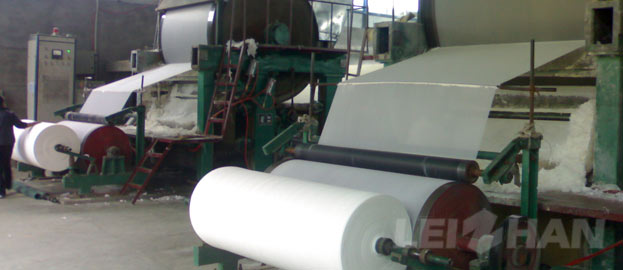 Many paper making friends ask about the small tissue paper making line, because just want to start a new business, Leizhan supply the small and big tissue toilet paper making machine, here are the details about small tissue making machine.
Toilet Tissue Making Machine
Paper grade: High grade household paper such as toilet, napkin, facial, kitchen, etc
Trimmed width: 1575mm
Basis weight: 13gsm above
Operating speed: 180m/min at least
Production capacity: 5tons per day.
We supply 5-50tpd toilet tissue paper making line, welcome to consult us if you have any need: leizhanchina@gmail.com.