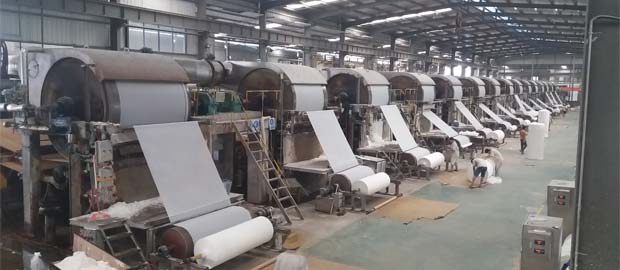 Toilet paper, tissue paper or napkin paper all can be called living paper and plays an important role in our daily life. Leizhan is professional manufacturer of stock preparation line machine from China, and cooperated with customers from home and abroad. Want to set up tissue paper mill, no matter small capacity or large capacity.
Small Capacity Toilet Paper Machine Main Specifications
Raw material: virgin pulp, waste white shavings or waste books or newspapers
Trimmed width: 787mm
Basis weight: 25g/㎡
Working speed: 120m/min
Capacity: 3tpd
Toilet paper stock preparation line machine: Vertical Hydrapulper, High Density Cleaner, Inclined Screen, Double Disc Refiner, Inflow Pressure Screen, etc.
If you want to set tissue paper mill or upgrade old tissue paper production line, contact us to know more details about small scale toilet paper machine. Email address: leizhanchina@gmail.com.