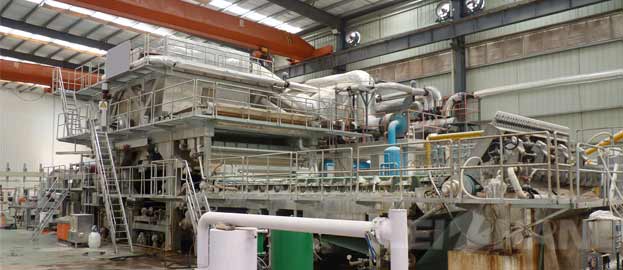 In tissue paper making process, there are many questions will produce, every stage will influence the quality of paper, what if when paper run with the paper machine felt? The reasons and solutions about tissue paper making machine paper run with felt as following:
Living Paper Making Process Questions And Solutions
1. Paper run with the tissue paper machine felt, easy to block vacuum suction box, cause damage to the felt, in this condition, should open the cleaning water wash the paper on felt;
2. When paper pulp block on the vacuum suction box, rotating vacuum suction box, dredge and reset after cleaning;
3. After paper run with the tissue paper machine felt, the whole wet end bracket will cover with pulp, cleaning it use clean pipe, prevent paper pulp drop and paper broken when paper reeling process.
As professional Tissue Paper Making Machine manufacturer, we provide good after-service, no matter the pulp equipment and paper machine malfunction or the questions in paper making process, we all have enough experience, welcome to consult us if you have any needs. Email: leizhanchina@gmail.com