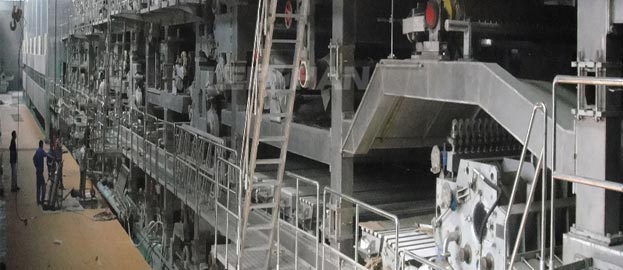 Kraft Paper Machine is consist of by four parts, which is Head Box, Press Section, Dryer Section, Calendering.
Function Of Kraft Paper Machine's Four Parts
1. Head Box: Head box is called heart in paper making industry, and kraft paper machine always need more than two headbox.
2. Press Section: Squeeze and dehydration, increase the paper's tightness, make dryness reach 40%-45%.
3. Dryer Section: Moving the water, complete sizing process, and the dryness can reach 92%-95%.
4. Calendering: Using Calender Machine to improve the paper's smoothness, glossiness, etc, get high quality paper.
Leizhan is a professional paper and pulp machine and paper making spare parts manufacturer. Calender, Dryer Cylinder, Press Felt, Felting Leading Roll, etc all is on hot sale. Welcome to contact us for more details: leizhanchina@gmail.com