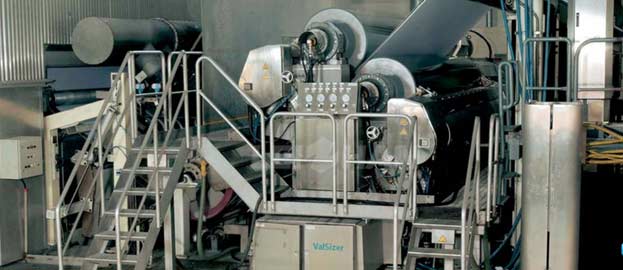 Surface sizing is coating even and thin glue stock on paper surface, is a technical process of paper gain liquid performance and other special function. The method to get liquid performance has two ways, internal sizing and surface sizing.
Function Of Paper Surface Sizing
Except to increase the liquid surface of paper, the main function of paper sizing machine is to improve the surface strength of paper, increase it's abradability, durable and long life span. More important, paper surface sizing can greatly improve the issue of paper pull-up and linting, then get better experience when writing and printing.
Besides, Paper sizing machine also can increase the bursting strength, folding endurance, tensile strength, layer separation resistance, ring crush compression resistance and stiffness and other physical index.