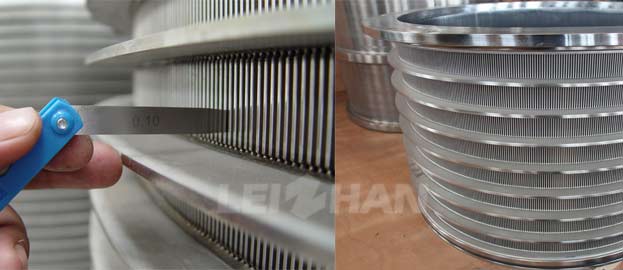 Pressure Screen Baskets can divided into slot screen and hole screen, it used to screen different impurities in pulping line, take slot pressure screen as example, slot screen is suitable for the cellulose stock suspension liquid or other similar suspension liquid for coarse screen in pulp and paper making industry.
Features Of Screen Baskets
1. Add a number of spiral relief sticks on screen baskets surface, there is a shear force formed between relief sticks abd pressure screen rotor wing, be able to small scraps of paper and fiber agglomerates, avoid screen blocked;
2. The corrugation beside sticks screen can form micro turbulence in screen baskets inner surface, prevent screen blocked;
3. Through adopt outside thick and inner thin supporting ring, under the circumstance to guarantee the open mouth area, but also improve the mechanical strength of screen baskets.
4. Whole stainless steel material, exquisite workmanship, not easy to wear, prolong it's service life.
Recently, we received many chat online or messages require for the screen baskets. Pressure screen baskets is a quick-wear part in paper making line, Leizhan supply high quality and competitive price pressure screen baskets for paper mill, welcome to consult us for more details: leizhanchina@gmail.com.