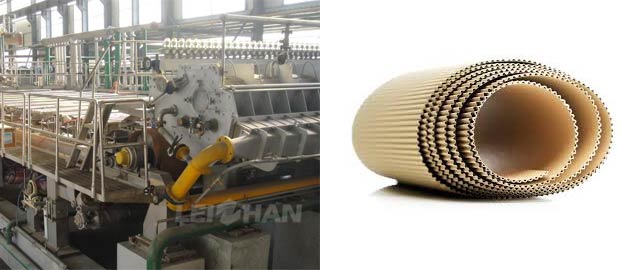 The 3600mm fourdrinier fluting paper machine mainly used for making 90-250g/㎡ high strength fluting paper/ T paper. The fluting paper machine is composed of wire section, press section, drying section and reeling section. Main structure section details of fluting paper machine as below.
3600mm Fluting Paper Making Machine Structure Details
1. Forming section: use open headbox for sizing, double-stacked mesh forming (face mesh 7m, bottom mesh 20m);
2. Press section: one vacuum press (Φ850/Φ850), two double blankets and large roll diameter press (Φ1350/Φ1350);
3. Drying section: Φ1800mm 24 pcs. Arrangement form 8+8+Gluing machine+8+Two-roll calender;
4. The transmission system adopts partial transmission and AC frequency conversion speed regulation control;
Unit fourdrinier fluting paper making project supplier, if you want to set paper mill or upgrade old paper production line, contact us for more details. Email address: leizhanchina@gmail.com.