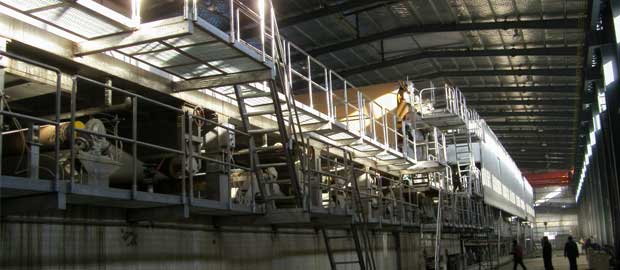 The 4500mm corrugated paper machine is composed of wire section, press section, drying section, reeling section. According to the requirements of customer, our engineer designed reasonable technical proposal. More info about 4500mm corrugated paper machine as below.
Main Technical Data of 4500mm Corrugated Paper Machine
Raw material: OCC
Output paper: corrugated paper
Production capacity: 300t/d
Basis weight: 80-160g/㎡
Trimmed width: 4500mm
Roll width: 4560mm
Headbox lip width: 4850mm
Design speed: 400m/min
Balance speed: 450m/min
Working speed: 350-400m/min
Crawling speed: 25m/min
Gauge: 5800mm
As professional manufacturer of stock preparation line machine, Leizhan are able to offer unit paper recycling pulping line. Want to know more info about 4500mm corrugated paper machine, Contact us. Email address: leizhanchina@gmail.com.