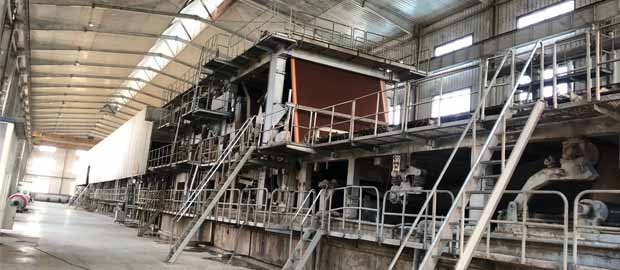 According to the customer's requirements about corrugated paper making project, our engineers designed a 4500 multi-cylinder paper machine proposal. The 4500mm corrugated paper machine mainly used to make 80-160g/㎡ high strength corrugated paper, Its composed of a wire forming part, pressing part, drying part, sizing machine, paper reel, foundation part, etc.
Technical Parameters of 4500 corrugated Paper Machine
Paper making variety: corrugated/fluting paper
Waste paper: LOCC
Capacity: 300t/d
Trimmed width: 4500mm
Basis weight: 80-160g/㎡
Roll width: 4560mm
Headbox lip width: 4850mm
Design speed: 400m/min
Balance speed: 450m/min
Working speed: 350-400m/min
Crawling speed: 25m/min
Gauge: 5800mm
Arrangement forms: single floor layout
Full set of waste paper recycling stock preparation line machine can be provided by Leizhan company. If you want to upgrade old paper production line or set new paper making project, please feel free to contact us. Email address: leizhanchina@gmail.com.