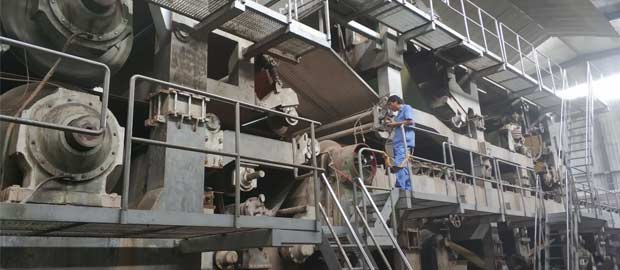 4800mm three layer cardboard paper machine mainly used to produce 90-230g/㎡ paper. All products is paper roll. The cardboard paper machine consists of wire part, press part, drying part, reeling part. Before cleaning paper pulp enters into cardboard paper machine, the slurry needs to go through a series of screening, cleaning and refining, etc. Our company offer unit cardboard paper production line machine.
Main Technical Parameters of 4800mm Cardboard Paper Machine
Raw material: waste paper
Trimmed width: 4800mm
Basis weight: 90-230g/㎡
Capacity: 350t/d
Working speed: 450m/min
Design speed: 500m/min
Gauge: 6200mm
Consistency of pulp feeding: 0.6-0.9%
Dryness of the paper machine each part: Outlet wire section ≥22%
If you want to know more about 4800mm cardboard paper machine, contact us. Email address: leizhanchina@gmail.com.