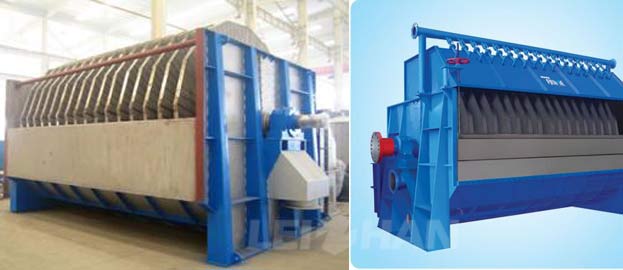 Disc Thickener for thicken slurry is on hot sale in Leizhan, Here are the details about Disc Thickener.
Disc Thickener Application
a. Recycling white water in paper making process;
b. Thicken slurry in pulp making process.
Applicable Occasions And Advantages
If paper mill use disc thickener for thicken pulp, can not only get good economic benefit, but produce pretty social benefit.
a. When Disc Thickener used for white water recycle, not only can the fiber be recycled from white water, it can also make water be used in closed circulation, then reduce the paper making water consumption, eliminate the pollution because white water discharge, save water resource.
b. Pulp Disc Thickener used to thicken the slurry, filter liquid and recycle use, reduce the dosage of water.
c. Compact structure, small land occupied, big production ability.
d. Adopt corrugated sector plate, greatly improve the effective filtration area.
e. High level of automation, simple and reliable operation.
f. High clarity of filtrate, recyclable and water saving.
g. Low energy consumption, high recovery of fiber.
More details and price about Disc Thickener for thicken pulp, welcome to consult us: leizhanchina@gmail.com.