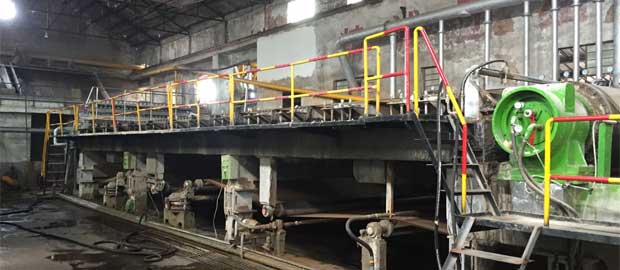 Recycling LOCC to make corrugated fluting paper. Small capacity corrugated fluting paper machine. Unit LOCC stock preparation line can be provided by Leizhan company. High quality of final paper, less fiber loss in pulp processing line and low energy consumption. More technical data about 30t corrugated fluting paper machine as below.
Main Data of 30t Corrugated Fluting Paper Machine
Raw material: LOCC
Output paper: Corrugated paper, fluting paper
Trimmed width: 2400mm
Capacity: 30t/18h
Basis weight: 80-250g/㎡
As professional manufacturer of stock preparation line machine, Leizhan not only provides high-quality pulping equipment, but also provides comprehensive technology and after-sales service. If you want to know more about 30t corrugated fluting paper machine, please feel free to contact us. Email address: leizhanchina@gmail.com.