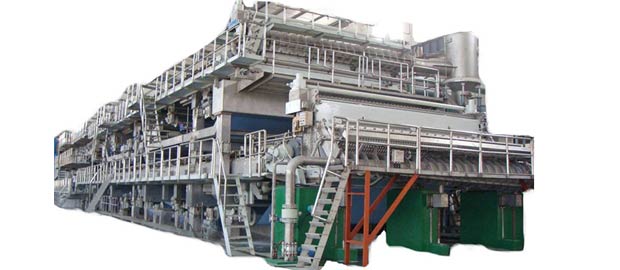 A4 paper can be obtained by recycling waste book paper and waste paper. Some customers with higher requirements for paper products will choose higher quality raw materials, such as virgin pulp. No matter which raw material is selected, we can provide a whole production line. One of our customers wants to set small capacity A4 paper making plant, our enginner made a suitable paper machine solution.
Main Data Of 10TPD A4 Paper Machine
Output paper: A4,A3 paper, Culture paper, Writing paper
Trimmed width: 787mm
Basis weight: 45g/m²
Operating speed: 400m/min
Production capacity: 10t/d
Design speed: 500m/min
Gauge: 1575mm
Drive form: section drive
If you want to set small capacity A4 paper machine, please feel free to contact us for more details. Email address: leizhanchina@gmail.com.