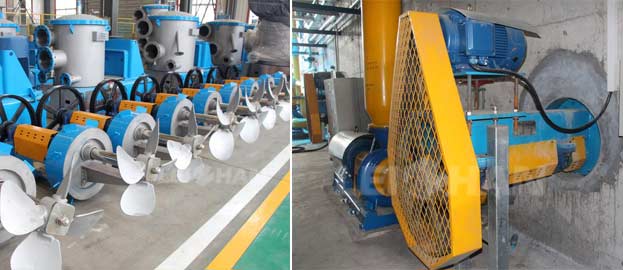 Mixer in pulp chest is very important to the pulp's quality, Mixer in pulp chest can keep pulp liquid in suspending condition, which guarantee the stock components even distribution.
Paper and pulp plants adopts Pulp Agitator to stir pulp to reduce the magnitude of consistency fluctuations in pulp production. Provides a smoother, more even surface and improve the final sheet properties. Moreover, the stock can be better storage in this way, lower the final investment.
Leizhan maximize the cost performance of products when manufacture Pulp Agitator. Adopts stainless steel rotating blade, prolong it's service life, small and the best quality motor power in China, greatly reduce the investment. And exquisite workmanship improve the whole performance of pulp mixer.
If you have any interest about Leizhan paper machinery, can chat online with our professional sales manager, they will be there all the time, also can choose to consult us: leizhanchina@gmail.com.