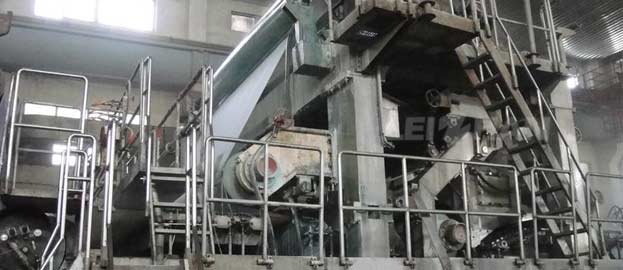 Newspaper making process is different according to the different of raw material. The raw material include waste cultural paper( newspaper, book, paper ), virgin wood pulp, wheat straw, bagasses, straw, etc. We supply virgin wood pulp and waste paper making line for newspaper manufacturing.
Newspaper Making Machine Details
Raw Material: Waste paper like newspaper, book, office paper, virgin wood pulp.
Production: 5-270t/d
Output product: High quality newspaper
Supply Scope: Whole newspaper making line include stock preparation, if raw material is waste cultural paper, then need whole deinking line, if raw material is wood, then the manufacturing process is simple, and paper quality is higher.
Our professional engineer will design corresponding project according to your production capacity and raw material and budget, welcome to consult us if you have any need for newspaper manufacturing machine. Email: leizhanchina@gmail.com.