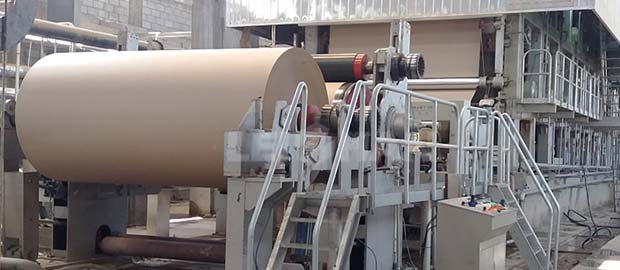 Cardboard paper contains many types, like kraft paper, corrugated paper or T-paper. Cardboard paper can be made into carton box, daily necessities and stationery.,etc. Leizhan are able to offer complete kraft cardboard board paper pulping production line equipment. Our applied of the most advanced production technology, so the final paper has advantages of resistance to pressure, toughness and high smoothness, etc.
Kraft Corrugated Cardboard Paper Machine Details
Raw material: OCC, wood pulp
Production type: Kraft paper, corrugated paper
Trimmed width: 3400mm
Basis weight: 110g/㎡
Working speed: 160m/min
Reel paper width: 3460mm
Production capacity: 80t/d
Gauge: 4600mm
Sizing amount:4-6g/㎡
Leizhan provide complete stock preparation line equipment to produce kraft cardboard paper, like drum pulper, pressure screen or cleaner equipment. Contact us to get proposal. Email address: leizhanchina@gmail.com.