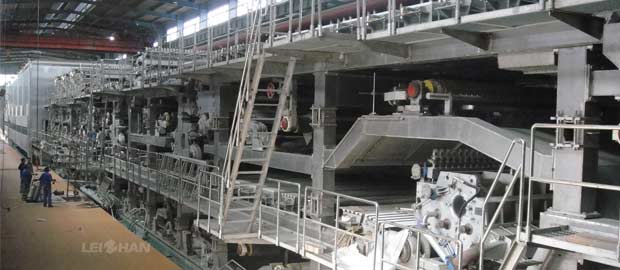 3600mm type fourdrinier multi cylinder paper machine is mainly used to make kraft testliner paper. The kraft testliner paper can be obtained by recycling waste paper. The 3600mm kraft testliner paper machine can produce 75t capacity per day.
Overview of 75Tpd Kraft Testliner Paper Machine
Raw material: recycled carton box
Trimmed width: 3600mm
Basis weight: 40-100g/㎡
Production capacity: 75t/d
Working speed: 250-300m/min
Design speed: 350m/min
Crawl speed: 30m/min
Wire width: 4100mm
Gauge: 4600mm
Complete recycling waste carton box pulping machine for making new kraft testliner paper. If you want to set paper making mill, please contact us for more details. Email address: leizhanchina@gmail.com.