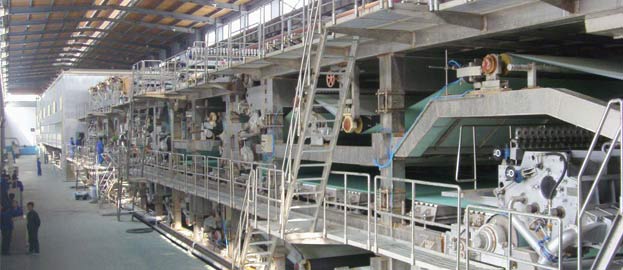 Leizhan company provide a cardboard paper making unit for Thailand Paper mill, the cardboard paper production line will be putted into production soon. This new production line represent a new paper machine design, manufacture and operational concept. Achieve the goal of improving the production capacity, reduce cost. This kind of production line has short installation time, high utilization rate of equipment, with good safety performance.
Cardboard Paper Production Line Details
Leizhan supply the material is a full cardboard production line from the former pulping line to headbox to the paper rewinder. Cardboard paper machine approaching system, steam condensate system, surface sizing, paper rewinder and paper machine felt etc. Except this, we also supply the whole project design of paper mill, installation guide, debug, test and start.
Cardboard Paper Machine Specification
Paper card: Kraft paper, cardboard paper
Trimmed width: 1880-5800mm
Basis weight: 80-220g/m²
Operating speed: 150-800m/min
Production capacity: 45-750t/d