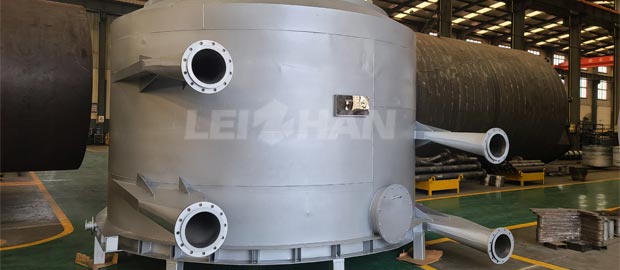 Flotation deinking machine mainly used in tissue paper making line, culture paper deinking line or white board paper deinking line. Due to the limited budget, most customers will use waste writing paper as raw material to produce these types of paper, so the machine applied to deink recycled pulp. The flotation deinking machine can effectively remove the ink, light impurities and stickies, etc.
Main Features of Flotation Deinking Machine
1. High efficient flotation, which consistency scum, less fiber loss.
2. Easy maintenance, low power consumption, low operation cost.
3. Only one set can achieve 4-5 stages of flotation, has advantages of less occupied area.
We can offer high quality flotation deinking machine, if you want to use waste paper with ink as raw material to make tissue paper, culture paper or white board paper, welcome to contact us for more details about technical proposal. Email address: leizhanchina@gmail.com.