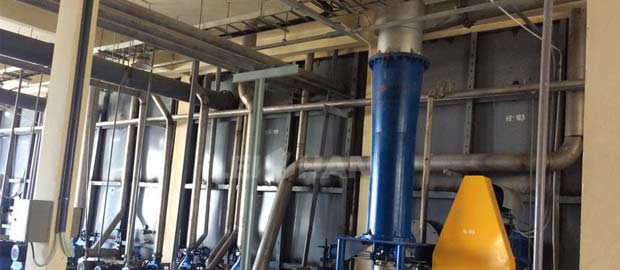 One of our customer's ordered unit paper recycling stock preparation line machine from our company. Here is the deliverying site of complete pulping line, which includes D Type Pulper, Pulp Agitator, High Density Cleaner, etc. Pulping process is an important part to paper making, our pulping equipment has the advantages of highg efficiency , advanced technology and low energy consumption.
Function Of Pulping Line Machine
D Type pulper: Mainly used for pulping raw material with Hydrapurger, Drum Screen, Pulp Ragger, Rope Cutter and Grapple, the large light and heavy impurities in pulper can be rejected in time, which avoid pulping the impurities, reduce the following equipment burden. At the same time, it can take less time to stop and clean, improve the whole system dealing capacity.
Pulp Chest Agitator: Stirring pulp cyclically in chest to maintain the pulp liquid in suspending condition, which ensure the pulp components even distribution.
High Density Cleaner:  Mainly remove all kinds of heavy impurities in paper pulp, like staples, stones, glasses, etc.
Leizhan can provide all kinds of paper recycling pulping line machine, contact us for more details. Email address: leizhanchina@gmail.com.