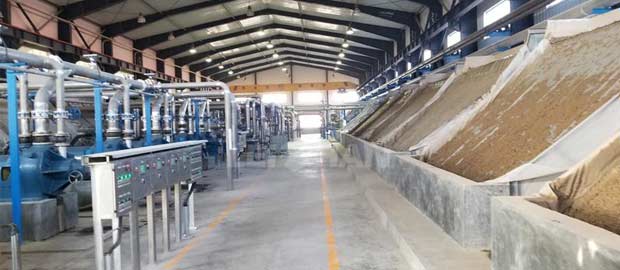 As professional manufacturer of pulping equipment, leizhan offer full set paper recycling line machine. These pulping equipment can be used in all kinds of paper making project, like kraft paper making line, corrugated paper making line, culture paper making line or tissue paper making line. Recycling waste paper or wood pulp as raw materials to make paper, leizhan are able to offer full set pulping line machine.
Set Waste Paper Recycling Line Details
1. How to choose raw materials?
Generally, waste carton box mainly used in kraft paper making line or corrugated paper making line, wood pulp also as raw material to make kraft paper or testliner paper. Virgin pulp and waste white shavings are raw materials to make culture paper or tissue paper. Because of difference of final paper quality, the customer can choose according to the budget.
2. How many tons per day?
Kraft paper making line capacity: 30-1200t/d
Corrugated paper making line: 15-500t/d
Culture paper making line: 20-270t/d
Tissue paper making line: 5-50t/d
3. What about the paper making flows?
Generally speaking, the process of kraft paper and corrugated paper production line is more complicated, because there are many impurities in the process of waste paper recycling, and more pulping equipment is needed to remove these impurities. The raw materials for the production of cultural paper and toilet paper are relatively clean, so less pulping equipment is used in the production process
If you have an idea to set paper recycling mill, please feel free to consult us for more details. Email address: leizhanchina@gmail.com.